Are you heading to Yellowstone National Park with a bucket list of exciting things to see and do?
We feel safe in assuming that seeing some bears is on that list!
Seeing these incredible animals in their natural habitat is one of the highlights of a trip to Yellowstone.
To increase your chances of ticking that item off, you need to visit when bears are at their most active.
At Teton Excursions, we provide a range of exciting Yellowstone tours. You can be sure that we know this special place inside out.
So, if you're wondering "what is the best time of year to see bears in Yellowstone?", keep scrolling down to find out!
And if you have any questions about our tours in the meantime, please feel free to get in touch.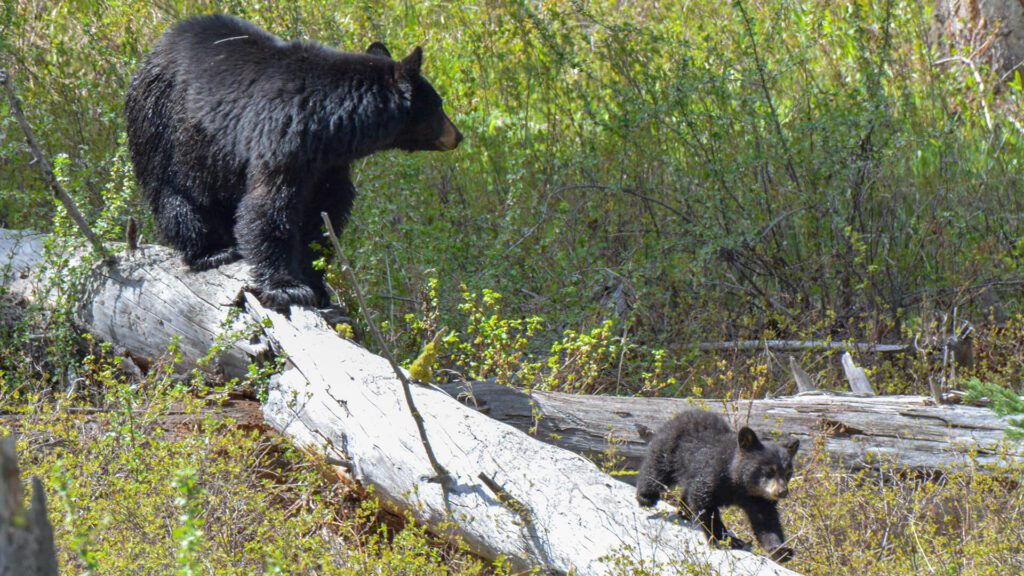 The Best Time of Year to See Bears in Yellowstone
In theory, you can get lucky and see a bear at any time in the Greater Yellowstone Ecosystem.
But there's no doubt that some times of year require a huge amount of luck, while others need hardly any.
Spring: Bears Emerge from Hibernation
In the spring, bears emerge from hibernation and start looking for food.
These creatures lose 15 to 30% of their body weight during hibernation, so when they emerge from their dens, they are starving!
The easiest food sources are down in the valley. At these lower elevations, the snow has already melted.
Look for bears in open areas like meadows and along the roadside.
We typically see them grazing on grasses, wildflowers, and sedges, digging for roots and bulbs, or sniffing out carcasses that were buried in the snow.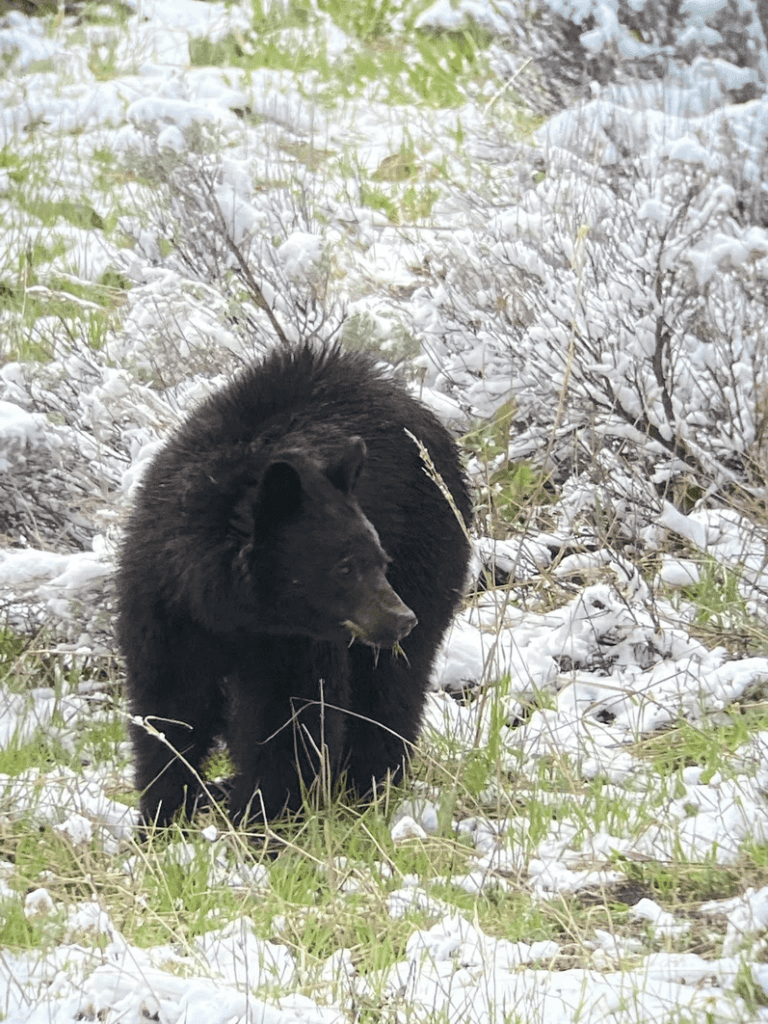 Those awesome mama bears also have young cubs to feed and are not so sensitive to gawkers.
This is another great reason to join one of our Yellowstone tours. We have the proper optics and equipment, so you can witness and film bears out in the field.
Hands down the best time of year to see bears in Yellowstone is between mid-April and the first week of June.
We have had days in the springtime when we have seen a dozen bears. Yes — as in twelve!
The weather plays a factor too. On gnarly weather days, the wildlife is often out in force.
Our 2-Day Total Yellowstone Tour is the best way to see all of the wildlife valleys where bears are most often seen.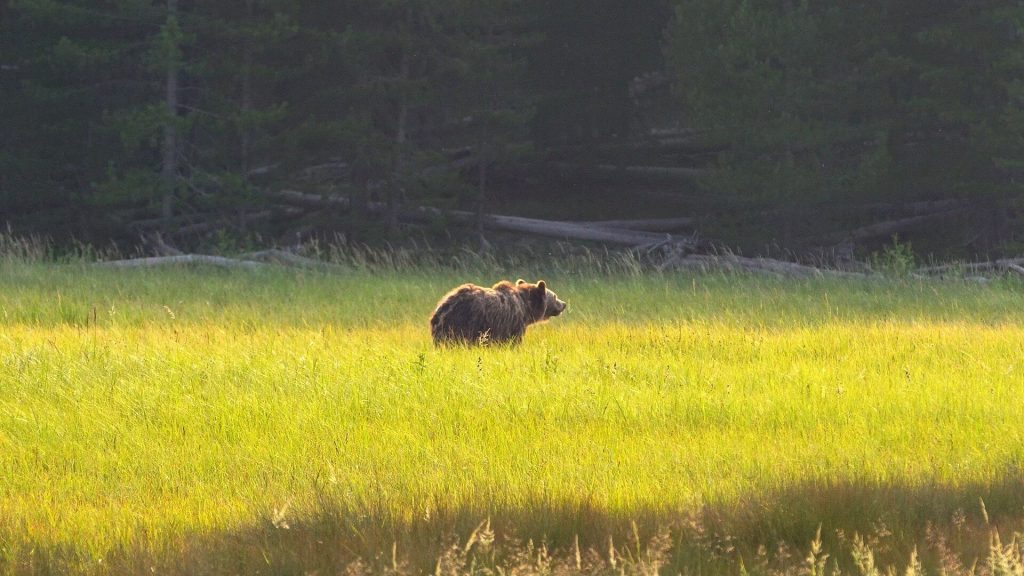 Summer: Heading to Higher Ground
As the weather turns warmer in late June and July, the bears are more difficult to see at lower elevations.
They follow the snow as it melts, so they slowly work their way back up to higher ground for a reliable source of food.
During these months, we often see bears foraging for whitebark pine nuts or near rivers and streams fishing for cutthroat trout.
Bears are active during the summer, so there are still plenty of chances to see them. You just need to know where to look!
If you're just as keen to check out the park's geothermal wonders, take a look at our 2-Day Yellowstone Lower Loop Deep Dive Tour.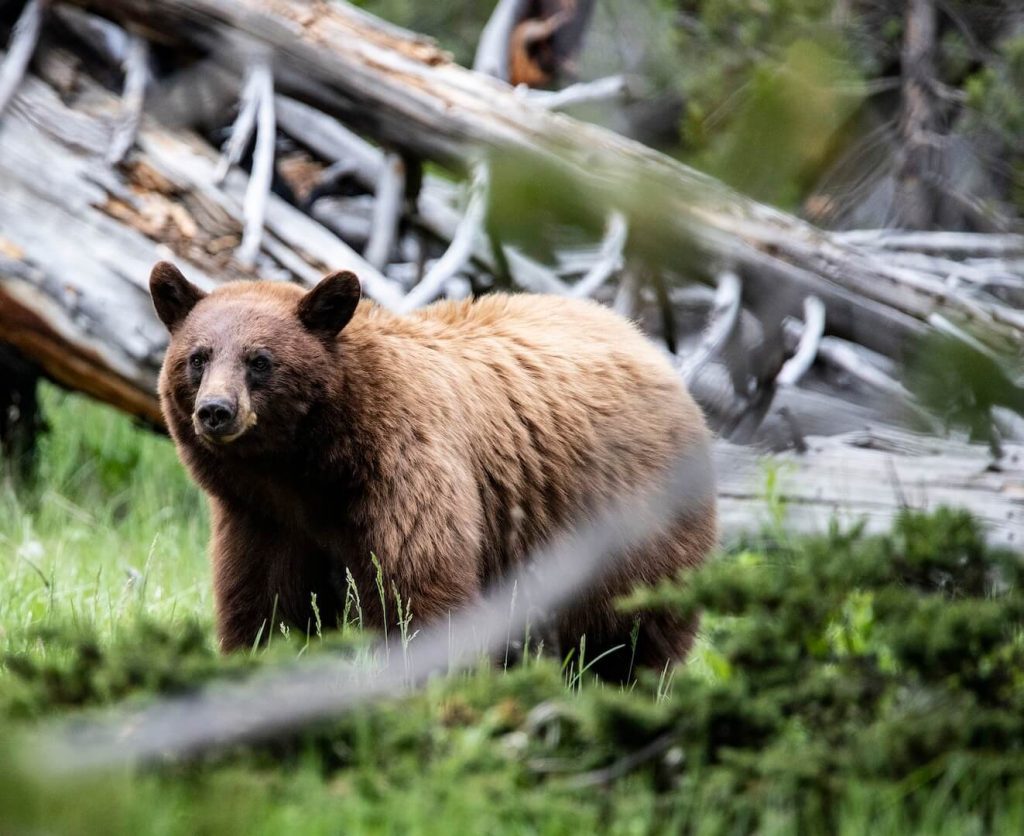 Fall: Bears Prepare for Hibernation
As summer comes to a close, bears start preparing for hibernation.
September and October are good months to spot bears, as they search for food to build up their fat stores.
Look for bears near food sources like berry patches, but be sure to keep a safe distance to avoid disturbing them.
If you want the Yellowstone experience but are short on time, our Yellowstone Day Tour ensures you can see the park's highlights.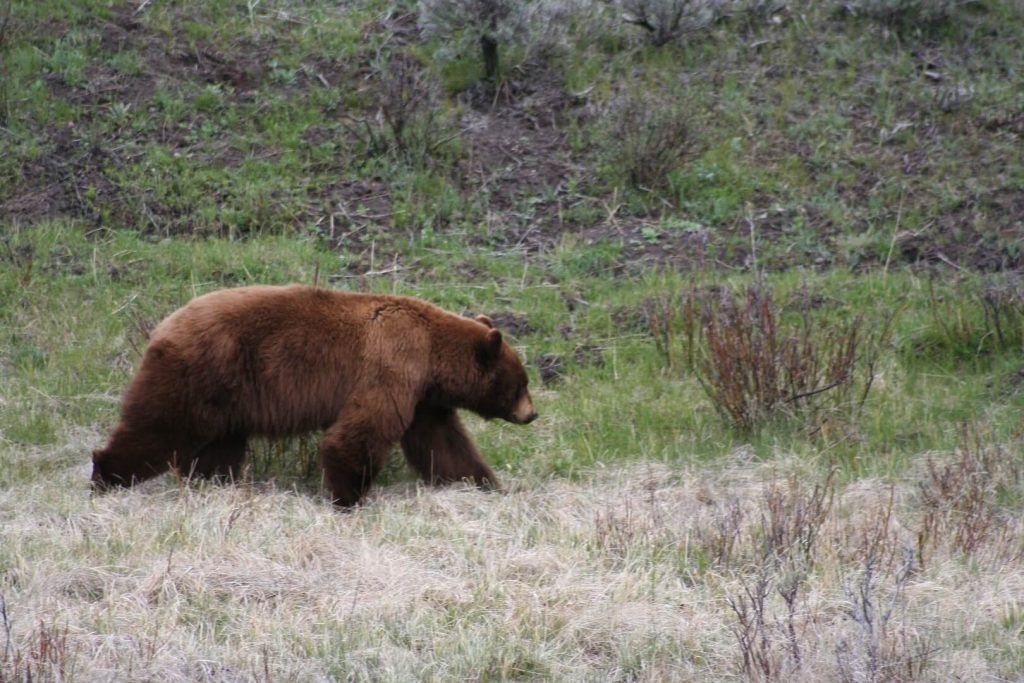 Winter: Bears Hibernate
Bears in Yellowstone mainly hibernate from November to early April. As such, sightings during this time are incredibly rare.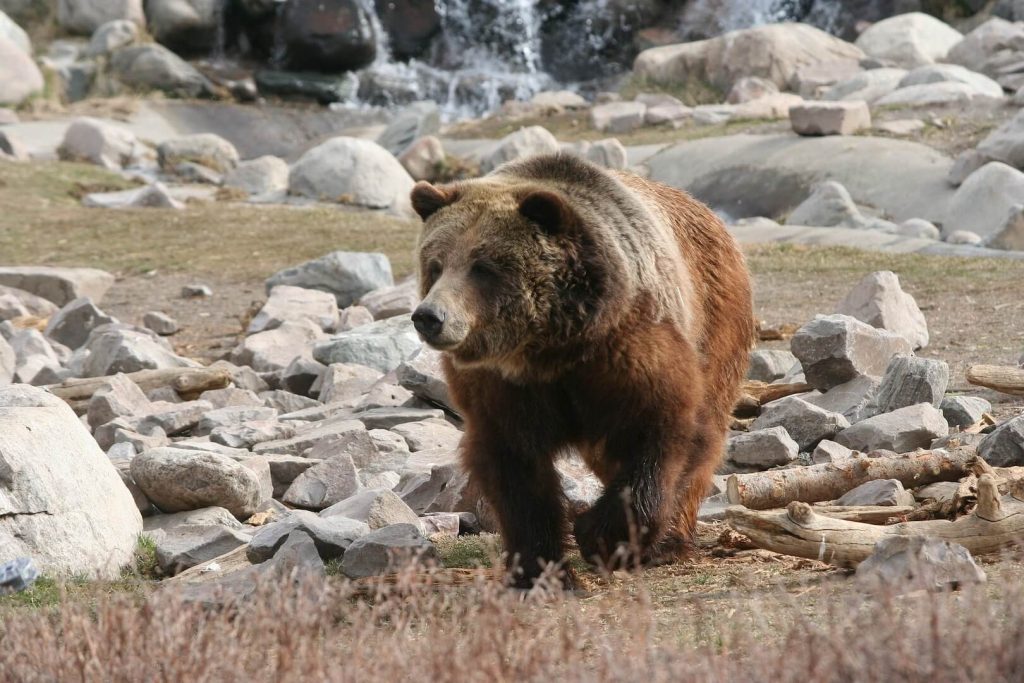 Expert-Led Yellowstone Tours for the Complete Experience
It's not every day you visit Yellowstone, so make sure you get the most out of your trip!
Genuine local experts lead our Yellowstone tours, so we know all the best places for spotting bears throughout the year.
For more information about our experiences in Yellowstone, as well as our Grand Teton tours, please don't hesitate to contact us.