Are you planning a trip to Wyoming soon? It's highly likely that Yellowstone National Park is already a much-anticipated stop on your itinerary.
But for the complete experience out west, Grand Teton National Park is an absolute must too.
At Teton Excursions, we have spent countless hours exploring both of these spectacular places, so we know them and the surrounding area inside out.
We pour all this knowledge and expertise into our range of Yellowstone tours and Grand Teton excursions.
One of the best ways to experience both of these national parks, and the heart of Wyoming, is on a road trip between the two.
Keep scrolling down to discover our ultimate Yellowstone to Grand Teton road trip itinerary!
For more information about our Grand Teton and Yellowstone tours, please feel free to get in touch.
Spend Two Days Exploring Yellowstone National Park
Start your trip in Yellowstone, the world's first national park and home to an incredible array of geysers, hot springs, and wildlife.
Of course, everyone has their own schedule to stick to, so there's no right or wrong way to visit Yellowstone.
For example, our Yellowstone Day Tour is a great way to see the highlights in a single day.
However, for many people, a two-day tour is the perfect amount of time. You can take in more of what Yellowstone has to offer while moving at a leisurely pace.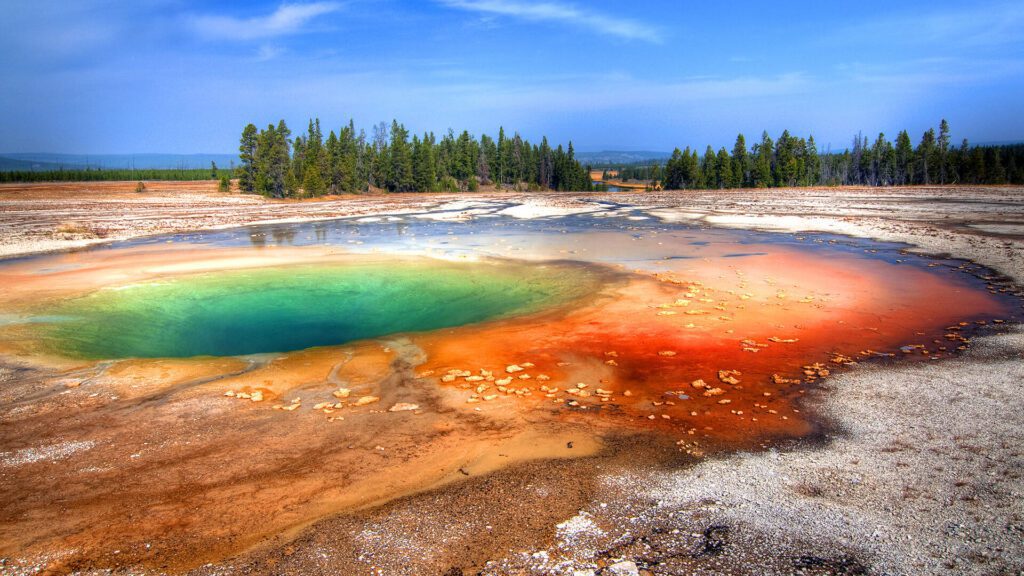 Just some of the breathtaking sights and experiences you can enjoy over two days includes:
Old Faithful — No trip to Yellowstone is complete without seeing Old Faithful, the park's most famous geyser. It erupts approximately every 90 minutes and can shoot water up to 180 feet in the air.
Grand Prismatic Spring — Located in the Midway Geyser Basin, this stunning hot spring is known for its vibrant colors and is the largest hot spring in the United States.
Wildlife Watching — Yellowstone is home to a variety of wildlife, including bison, elk, bears, and wolves. Be sure to keep a safe distance and never approach wild animals.
Grand Canyon of the Yellowstone — This spectacular canyon features waterfalls, hiking trails, and stunning views of the Yellowstone River.
Mammoth Hot Springs — These unique hot springs feature terraces of travertine, a type of limestone, and are constantly changing due to the flow of water and minerals.
Norris Geyser Basin — One of Yellowstone's hottest and most active thermal areas, Norris Geyser Basin is home to steam vents, hot springs, and geysers.
If you want to explore Yellowstone over a couple of days, check out our 2-Day Total Yellowstone Tour to learn more about what's possible on our expert-led guided tours.
For even more travel inspiration, read our tips for the best things to do in Yellowstone National Park.
Tourists Love Visiting the Old West in Cody, Wyoming
If you have plenty of time to play with, driving east from Yellowstone to the charming, historic western town of Cody is well worth it.
The direct route on US-14 covers 88.3 miles (142 km). In normal traffic conditions, this should take just under two-and-a-half hours.
However, during peak season, it's always advisable to allocate more time than this.
Just a couple of the highlights in Cody, Wyoming include:
Buffalo Bill Center of the West — This impressive museum covers the history of the American West, including exhibits on Buffalo Bill, Native American culture, and Western art.
Dan Miller's Cowboy Music Revue — Enjoy an evening of live music and comedy at Dan Miller's Cowboy Music Revue. This family-friendly show features classic Western tunes and hilarious skits.
For even more adventures in America's West, check out our range of Wild West Tours.
Start the Journey to Stunning Grand Teton National Park
If you have made the journey to Cody, you need to follow US-14/US-16 toward Yellowstone before turning left onto Grand Loop Road, or US-20, for around 20 miles.
You then turn left onto the John D. Rockefeller, Jr., Memorial Parkway (US-191) which leads into Grand Teton National Park.
However, if you don't visit Cody, you can drive directly from Yellowstone to Grand Teton National Park on US-191.
In the peak season, when all the roads are open, it's a short drive from one to the other.
Yellowstone and Grand Teton almost border each other. At its shortest, the distance between the two is only seven miles.
Much like in Yellowstone, two days allow you to truly soak up the beauty and awe of this often-overlooked national park.
Although, a Grand Teton Day Tour is still an amazing action-packed adventure!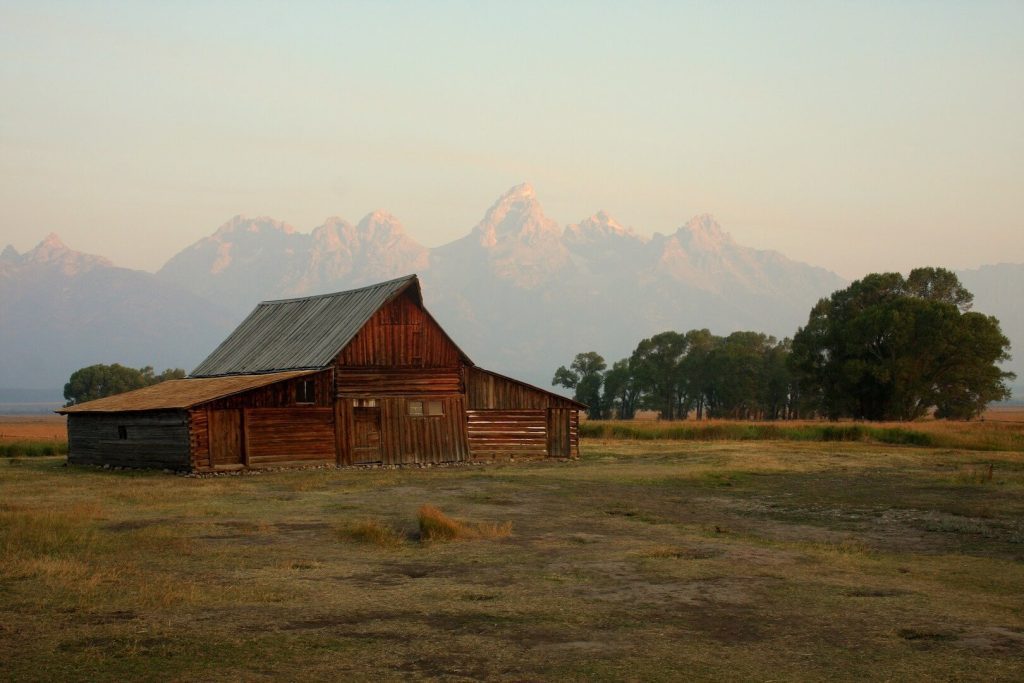 Just some of the adventures that await include:
Jenny Lake — This serene lake is surrounded by towering mountains and is a popular spot for hiking, kayaking, and fishing.
Snake River — Take a scenic float trip down the Snake River for a unique perspective on the park's stunning landscape.
Wildlife Watching — Like Yellowstone, Grand Teton is home to a variety of wildlife, including moose, elk, and bison. Keep an eye out for these majestic animals as you explore the park.
Teton Range — Take a scenic drive or hike to get a closer look at the park's iconic Teton Range, which rises sharply from the valley floor.
Schwabacher Landing — This peaceful spot along the Snake River offers stunning views of the Teton Range and is a great place to spot wildlife.
Mormon Row — This collection of buildings established by Mormons in the late 19th century is among the most emblematic images of westward expansion in the United States.
You can also visit our hometown of Jackson. This charming town is the perfect base for exploring Grand Teton National Park.
Our 2-Day Grand Teton and Yellowstone Tour from Jackson Hole also sets out from here.
On a trip to Jackson, you can browse art galleries, enjoy delicious meals in our many local restaurants, or take a scenic drive through the surrounding mountains.
Read our recommendations for the best things to do in Grand Teton National Park to ensure you make the most of your time here!
Tour Yellowstone and Grand Teton with Teton Excursions!
We hope this guide has shown you just how much there is to see and do in and around these incredible national parks.
And what we've covered here only scratches the surface!
Planning a trip to either Yellowstone or Grand Teton, or both, can become overwhelming, especially for first-time visitors.
To make your vacation seamless, hassle-free, and memorable for all the right reasons, join our guides on one of our Yellowstone tours or Grand Teton excursions.
Our carefully curated experiences are also the ideal way to learn more about all the things you see on your adventure.
If you have any questions for us before booking, please don't hesitate to get in touch.